A website redesign consists of tedious planning and comprehensive procedures. The tedious nature of website migration and redesign can cause unintended negative consequences. In many cases, small modest budgets simply don't allow adequate tech support to address important aspects of web design. Any professional marketing specialist will confirm the importance of organic search website placement. After a website redesign or migration, the attention given to SEO will determine the ranking and traffic of a website which will result in fewer leads and fewer sales.
In this article, we will address SEO after a website redesign or migration to avoid negative SEO consequences. We will outline and explain specific steps to mitigate SEO issues at every step of the process – from pre-launch, launch, and post-launch to avoid SEO Problems.
Avoiding SEO Issues During a Website Redesign or Migration
Organize Content & Create Architecture
The context of website content, the order/hierarchy, and dynamic relationships between topics directly impact the effectiveness of a website's SEO (Search Engine Optimization). Leveraging website content through architecture, sitemap coordination, and internal link implementation optimizes a website for search engine placement.
Optimize Pages For Better User Experiences
Proactively identifying the searcher's intent and creating user experiences with relevant content is always the best policy. Understanding the context and informational architecture helps guide the SEO strategy across web page elements (i.e. Page Title, Meta Descriptions, Body Copy, Etc.). In the event that website content changes it's important to address thematic consistency across web page content to improve search engine optimization and overall user experience.
301 Redirects Transfer SEO PageRank Authority
301 redirects create better user experiences and should be an essential feature of your search engine optimization strategy. Although redirects are easy to implement many web developers still forget to implement them, derailing SEO efforts, negatively impacting search engine rankings, and causing bad user experiences. They are recognized as the best method to transfer SEO authority from one webpage or URL to the next. Although there is no way to transfer 100% of your PageRank value most experts agree that 301 redirects are best practice.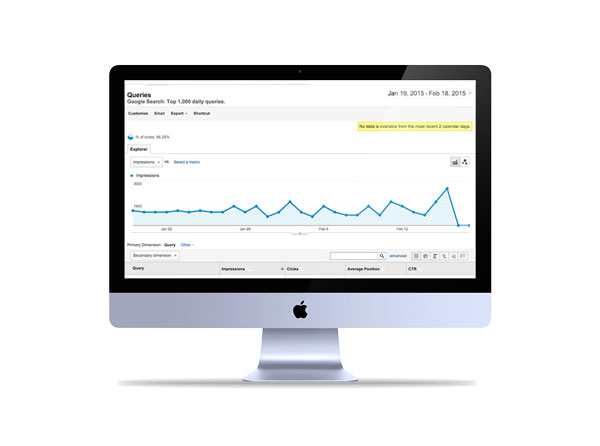 What Are 301 Redirects?
A 301 Redirect is a website status code that communicates to search engines that a page or post has permanently moved to a new URL or location. Furthermore, a 301 Redirect actively requests search engines for a transfer PageRank authority to the new URL or location whilst also sending website traffic to the new address.
What Are 302 Redirects?
A 302 redirect is a temporary change and redirects users and search engines to the desired page for a limited amount of time until it is removed. A 302 redirect can be done using a meta tag or Javascript, rather than accessing server files and expending additional time and effort needed for a 301 redirect.
How To Identify All Website Redirects
In order to create effective 301 redirects, we must ensure that all links are updated to the new corresponding page URL. For large websites, accurately redirecting web pages can prove time-consuming and tedious. The Google Search Console, Bing Webmaster Tools, and website crawlers can help determine all URLs that need to be redirected.
Should 404 Error Pages Be Used?
Although 404 error pages can be creatively developed and interesting the general consensus among web developers and search engines is to avoid them. As a result, it's important to leverage 301 redirects for all pages that will no longer exist or have new URLs to avoid serving up 404 error pages. Unfortunately, any link equity that has built up will be lost when pages result in a 404 error page.
Redirect Strategy Should Be Part of Website Redesign
All website redirects should be mapped out and ready to go at launch. Failure to implement 301 redirects will cause irreversible damage. Website Redesign should involve creating an effective redirect strategy to preserve site traffic and SEO PageRank. This will allow your newly designed website to inherit the old website's link juice (PageRank), rather than having to earn it from scratch. Overall, a redirect strategy will create a smooth transition and retain hard earned SEO marketing efforts.
All website redirects should be mapped out and ready to go at launch. Failure to implement 301 redirects will cause irreversible damage. Website Redesign should involve creating an effective redirect strategy to preserve site traffic and SEO PageRank.
After Launching Redesigned Website or Migration
Check Redirects
After launching a recently redesigned or migrated website the first step is to check your 301 redirects to verify all URLs perform as outlined. Utilizing webmaster tools you can verify stray 404s and swiftly implement any additional redirects. The idea is to identify any broken links and quickly resolve them in an attempt to retain their PageRank authority for Search Engine Optimization purposes.
Code & Performance Testing
The next step is to utilize mobile-friendly testing tools and page performance tools to identify any areas that need improvement on your website. The results from performance testing will glean important insight which can be used to improve website performance. Typically, this involves server-side programming updates, HTML & CSS minification and optimization, as well as image optimization.
Submit Updated XML Sitemaps
Once you have identified all appropriate website redirects it's time to submit an updated XML sitemap. Ensure that the new XML sitemap includes all the latest website URLs. Effective utilization of XML sitemaps ensures that all pages are contextually organized to make it easier for Google to index web pages — this is important because search engines rank individual web pages, not just websites. It is important to ensure that your XML sitemap is pristine. It is essential to have zero URLs that result in a 404 error and ensure all URLs are the destination URLs versus redirects or pages that canonical to another version.
Monitoring
Upon completion of all the tedious work involved in SEO as it relates to a relaunch of a recently redesigned or migrated website, it's important to shift the mindset and focus on monitoring activity. The key is to monitor the Google Search Console or webmaster tools to identify and resolve all reported 404 crawl errors and HTML on-page issues.
The Key Takeaway About Website Redirects
The key takeaway from this article should be the fundamental importance of website redirects during website redesign or migration. Effectively implementing page redirects will retain SEO PageRank or "link juice." If website redirects are implemented effectively the overall transition to a newly launched website will be seamless and smoothe for both users and search engines. Although redirecting hundreds of URLs can seem tedious and overwhelming it will be worth the effort in the long run. If you need help feel free to contact us for help or assistance on a project.