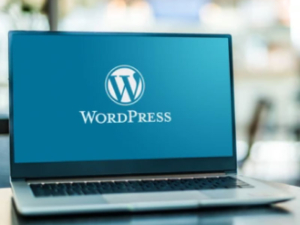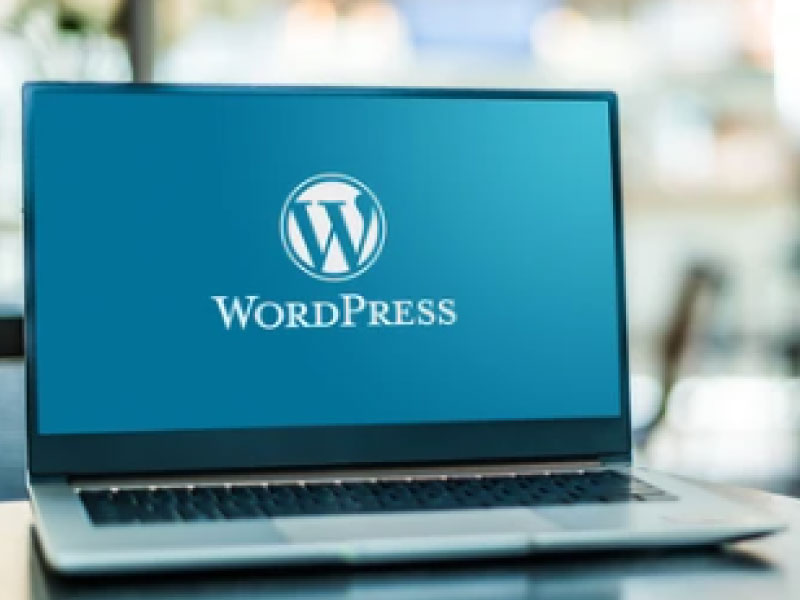 The significance of first impressions cannot be overstated, especially for small businesses. Your initial interaction with new visitors often occurs through your website, making it a crucial element in your branding. It must not only be visually appealing but also function seamlessly, as any hiccups can lead to quick visitor departures. Astonishingly, a study by Taylor & Francis reveals that you have a mere 50 milliseconds to capture their attention. Yes, just 50 milliseconds.
In this article, we delve into why numerous small businesses opt for WordPress as their trusted content management system (CMS). Additionally, we explore essential security measures that should form an integral part of your website strategy.
Navigating WordPress: A Guide for Small Business Owners
Seeking the key to a remarkable online presence as a small business owner? Your answer lies in WordPress.
WordPress, renowned globally as a content management system and website building powerhouse, holds its crown for a multitude of compelling reasons. Its user-friendliness caters to novices and experts alike, while its scalability ensures your website can expand seamlessly as your business thrives, all without the need for migration. The array of advantages spans from intuitive navigation to automated backup solutions. Ready to unlock the full potential of WordPress? If you're eager to have a custom WordPress website built to suit your unique needs, don't hesitate to contact us. Let's embark on this journey together!
Reasons Why People Love WordPress
Easy to Use
WordPress stands out for its ability to empower users to craft a polished website, even if they lack any prior coding or design expertise. Its user-friendly interface simplifies the process of effortlessly allowing you to achieve professional results with ease and minimal exertion.
Open Source
This open nature of WordPress fosters a collaborative environment where numerous developers continually scrutinize, adapt, and elevate the platform, resulting in continuous improvements that benefit all users.
Self-Reliant
Within WordPress, you have the power to craft new pages, insert images, format text, establish galleries, and perform various other tasks, all without relying on external third-party software.
Browser-Based
The key here is that there's no need to download anything or specific software to reach and/or update your website; you can simply log in from any computer, anywhere in the world and make changes.
WordPress Hosting Options Explained
After crafting your website, it's essential to emphasize the often underestimated aspect of hosting, particularly for newcomers or those unfamiliar with the process. Numerous factors contribute to a website's success, and this one holds paramount importance. Let's delve into the potential advantages of hosting your WordPress website on a WordPress Hosting platform and what considerations should guide your choice of the optimal package.
Every website necessitates a hosting location. While constructing a personal computer server at home is a possibility, it demands such rapid processing capabilities and storage space that it may not be a feasible undertaking. This underscores the importance of procuring top-tier server space from a hosting service provider. You have access to four fundamental hosting alternatives:
Standard
25,000 Visits/mo
10 GB Storage
50 GB Bandwidth
Emergency Weekend Support
24/7 Email Support
Phone Support Mon-Fri 8AM-5PM
Auto-renewing SSL and SSH access
Automatic and on-demand backups
Automated WordPress & PHP updates
Limited Design Updates
Limited Theme Updates
Google Analytics Not Included
SEO Updates Not Included
Premium
75,000 Visits/mo
15 GB Storage
125 GB Bandwidth
Emergency Weekend Support
24/7 Email Support
Phone Support Mon-Fri 8AM-5PM
Auto-renewing SSL and SSH access
Automatic and on-demand backups
Automated WordPress & PHP updates
Informational Design Updates
Theme Updates Included
Google Analytics Included
Limited SEO Updates
Enterprise
400,000 Visits/mo
50 GB Storage
500 GB Bandwidth
Emergency Weekend Support
24/7 Email Support
Phone Support Mon-Fri 8AM-5PM
Auto-renewing SSL and SSH access
Automatic and on-demand backups
Automated WordPress & PHP updates
Premium Design Support
Theme Updates Included
Google Analytics Included
SEO Updates Included
All Hosting Plans Include
24/7 WordPress-Specific Support
Performance Boost via 960 Cache Tools
Advanced Network CDN
Threat blocking & WordPress security
Automated Migration Services
Dev, stage, prod environments
Managed WP & PHP updates
Routine On-Demand Backups
Free SSL and SSH Certificates
Flexible Site Admin Tools
Transferable Sites for Easy Client Handoff
Advanced Activity Log & User Permissions
Annual SOC 2 audits and ISO 27001 certification
GIT & SFTP access
SSO & Multi-Factor Authentication
Custom API Integrations
Local developer tools
Responsive CSS Updates