In this article, we will discuss the trending issue with hacked WordPress sites by way of malware, backdoor programming, or poor security protocols.
Finding out your business website has been hacked or edited and used to promote something like Viagra is very concerning but highly-likely with cost-effective hosting. The trade-off for cheap hosting is entry-level security and potentially security vulnerabilities. Even with decent security, many websites are still targeted and maliciously used to promote pharmaceutical products.
Removing malware from a WordPress website is a skill and process every webmaster should understand thoroughly. Malware is a pseudonym for malicious software, which is a term used often to describe harmful software and files developed to compromise and exploit their targets. Malware has been used to damage and exploit computers, servers, networks, and websites. In this article, we're going to share a few easy procedures that can be used to identify and remove malware from a WordPress website.
What Exactly is WordPress Hacking & Pharma Malware?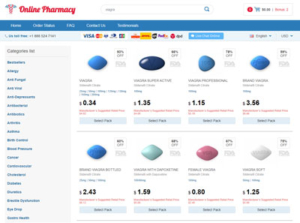 Hackers are routinely scanning the web looking for sites with vulnerabilities by way of outdated software and security. Once they have identified a potential target, they carry out their malicious procedures to gain access and inject code that is simultaneously hard-to-detect and highly effective. The utilize black hat SEO techniques to exploit any highly-ranked pages to a product or website. For this reason, pharmaceutical website hacks are often called SEO spam hacks or the google viagra hack. In our experience, the developers of this hack have constantly evolved and updated their code to update newer and newer versions of wordpress sites because many of the owners of these websites fail to update the WordPress core system files as well as associated plugin files.
How are websites hacked and infected with the dreaded pharma hack also known as the Viagra Hack?
Hackers look for opportunities to gain access to your website via outdated WordPress, poor security, or simply easy passwords and then begin implementing their dark code or malware. Once a hacker has gained access to your site they proceed to modify content which can span across many different files. Essentially, their goal is to redirect your website visitors to their website or online store by changing your webpage titles, creating new pages, or adding spam links. Hackers are clever and aim to make these changes with little to no disturbance so that unbeknownst to the web master traffic is being redirected for as long as possible.
How to Fix the WordPress Viagra/Cialis Pharma Hack
The Viagra/Cialis WordPress website hack is one of the most troublesome and common hacks occurring on the internet at this present moment. As a result, looking for infected files to remove them is going to be tedious and a bit of a nuisance. In any case, here is a summary of the procedure and the respective elaborate information for each step. If you still have questions feel free to contact us to schedule a consultation and get your site functioning correctly.
1. Create a Back-Up of your Site
2. Assess Severity of the Damage
3. Run a Malware Scan on Your Website
4. Identify/Remove Infected Files
6. Verify .htaccess integrity
7. Scan Database for Malware
In Conclusion: Fixing the Viagra/Cialis Pharma Website Hack
Unfortunately, as long as website traffic is valuable their will be individuals looking to exploit websites for personal gain. As a result, the Google Viagra Pharma hack will continue to evolve alongside the internet and develop new ways to exploit WordPress websites. Mitigating the impact and severity of the malware used by hackers on the internet is par for the course when it comes to online marketing.
The best way to keep hackers from compromising your website is to maintain your security measures and constantly update all software related to your website. It may cause anxiety and feel overwhelming but there are many ways to deal with hackers and their malicious software. You don't have to go at it alone. The team at 960 Design is happy to protect and help your website maintain its digital presence without needing to fear these online hackers. In some cases, we implement high quality technology like web application firewalls (WAF) and hardened WordPress security to reduce and eliminate most malicious hacking attempts. If you still have questions or need help with your website give us a call us today!, email us to fix pharma hack, or contact us to fix viagra/cialis pharma website hack to get your site back up and running in no time.