Professional Website Management is Essential
In today's digital marketing atmosphere, your website warrants ongoing attention, time, and fiscal resources. Your website ­— like company assets — should be viewed as an investment and not a meer expense, and it deserves an adequate portion of your annual marketing budget.
Our world has become increasingly digital and interconnected, making a website more vital to the success of an organization than ever before. For most organizations, they're an integral part of brand awareness, community outreach, content marketing, and business development efforts. So does your 2018 marketing budget reflect this? Are you adequately investing in your website?
Great Web Design is Associated with Brand Credibility
Let's get down to brass tacks, a website can impact a business in more ways than one can imagine. For example, the credibility of a business often hinges on the design and quality of their website. Whether we like to admit it or not, consumers judge a business through perception. For service-based organizations, your website is your front line in communication and community outreach. A website also provides an informative digital brochure that will optimize the way consumers learn about your organization (and maybe save a little paper too?).

We developed a website for Humboldt CannaCrate with an e-commerce storefront with SSL encryption and functions as a digital brochure as well.
Should we redesign our website?
At the moment, websites are not static, online brochures, but rather living, breathing, active, marketing mechanisms. The one and done approach just doesn't cut it anymore and can be counter-productive in most cases. The ever-evolving nature of web design combined with the proliferation of content management systems makes it even more important to maintain ongoing maintenance, improvements, and design updates. Adequately investing in your website goes beyond a full-fledged redesign and borders on creating a monthly or annual ongoing maintenance program.
What if we prefer handling updates in-house?
Some businesses may not need a web development firm handling updates however the maintenance cost is factored for any professional web design platform. Some clients believe that because they have invested in a content management system (CMS) they won't need to invest actual dollars on their website, just staff resources to maintain it and update it. While it's true that a properly configured CMS should be easy to update there are many technical aspects that should be handled by professionals. WordPress or any operating system can malfunction or break in the hands of someone who doesn't understand the system which can end up being a lot more costly than simply opting for ongoing maintenance. Improving your website involves more than simply keeping your blog up to date or adding your latest offerings. Inevitably, there are going to be certain enhancements and refinements that you simply can't make without spending money and ongoing maintenance creates a buffer for these important updates and saves you money by anticipating these updates beforehand.
Your website should always be evolving
The nature of the web design is that of constant change. We have developed numerous websites and websites that are constantly evolving with businesses as they change garner the most engagement from both search engines and website visitors. The reality is that things change and a website should always be an accurate reflection of the state of your organization and compliment your marketing goals. A website is much like an actual physical property: once it's built, it still requires a lot of time and money to maintain and improve. Similar to an unfinished basement, your website should be developed in a scalable manner, with all the infrastructure in place to allow future expansion without the need for a complete redesign.
A website should help your business
A website should showcase your products or services in a way that is effective but it should also help your business in every imaginable way possible. This could include adding a news section, a client portal, digital forms, CRM integration, or creating securely encrypted digital forms with robust functionality. Developing a website that functions as a platform for your organization requires technical expertise but can save you a lot of money. In some cases, the ability to share detailed information about products or services can actively improve the way your customers interact with your business.
Investing in your website is a sound investment
According to a recent study by the Pew Research Center, 80% of consumers are online shoppers. It's safe to assume that consumers are constantly comparing products, services, and reviews more than ever. Moreover, the competition is fierce when it comes to business with today's tech-savvy consumers. A powerful social media presence helps but a well-designed website solidifies your credibility. Fortunately, web design has one of the best ROI results across marketing platforms and literally add value to any established organization.
Create a digital front desk for your customers
Websites provide information to your target audience in ways a physical storefront just can't. Additionally, they provide a convenience that is quickly becoming the norm and can make a great first impression or simply solidify your relationship with your customers. Another great benefit websites provide is a digital reception of sorts, whereby customers can initiate a consultation, inquire about new service, book an appointment, or any other service you can imagine. A great website is simply an extension of your reception or front desk and can save you money in both sales and reduced necessity of human resources.
We worked with Bowles and Associates (Oakland, CA) to create a website that provided a reception interface for their potential clients.
Great web design builds long-term equity
Anyone would love to own and run a valuable business but if your goal is to build a business you can sell, then the sooner you begin to invest in your brand, the more it will be worth. Obviously, brand equity involves much more than web design, however, even a great concept will be devalued by poor website design execution.
A great website will showcase the various marketing elements that make up a brand – the logo design, persuasive tagline, symbolic use of colors, and carefully scripted copywriting. If you are ready to grow your business, investing in a website can pay off in better clients, a fuller pipeline, increased credibility, higher rates, smooth sales process, and ultimately, a higher valuation.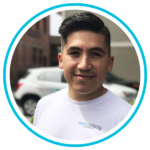 About the author: Miguel Garcia is the creative director at 960 Design, a California-based web hosting company that provides comprehensive solutions to internet users around the world. Garcia draws on more than 20 years of technical experience, a degree in computer science, and a combination of work experience as an IT Consultant, Restaurant Manager, Graphic Designer, and Entrepreneur — to write about tech, business, and integrated marketing including digital, print, and traditional platforms for the 960 Design news archive.