This week, we're focusing on the web design process as it relates to new projects and how we work with clients. We are specifically focusing on the different aspect related to redesigning a website and/or creating a brand new one. We will outline the different elements, some of the pitfalls that we can run into, and how we can mitigate most of these issues on our end or on our client's end (if our client has an internal graphic designer or writer at their business or organization). We want to provide an accurate outline of the process of web design, the different elements involved, and the various scenarios that we have ran into over time with past clients. The goal is to provide insight for new clients that will allow them to make cost-effective decisions or understand why a project ends up costing more.
The first step when working on a new project is performing a content audit for the client. This means we will work with the client to determine what content has been created and what content needs to be created. This is important because when it comes to web design we must be a jack-of-all-trades most of the time and be able to switch into illustrator/logo design mode, writer/copy editor, graphic design/ux designer, or just a technical support specialist. In any case, we must be able to work in these various circumstances and each section can make a huge difference in the final statement. We like to stress to clients that our goal is not to charge more but we must account for our time and many times its hard to keep clients updated with the running time clock. If you want a project to stay within a certain budget make clear goals and associate time frames with it that make sense for your budget. For example, we would like you to create our logo but we only want you to spend 6 hours on it. We can then create a game plan for your project and understand how you would like certain modular elements  to fit within the overall budget. That being said, let's go over the various elements involved in creating a website and for the purposes of this demo we will assume it is a new client that needs everything which is typically the most expensive.
Logo Design
In most cases, new businesses need a new logo design for their project. The logo is arguuably the most important element for any brand. Typically the price of a logo can vary from a few hundred dollars to thousands. For practical reasons, we create logos typically within 3-5 hours and charge $100/hr. The average logo costs about $350-$400 but it is important to note that the best logos have all usually been $600+.
Media / Photography
The next element to consider is the imagery for a website. The imagery is important because it sets the tone and reinforces the message of a brand. There are a few ways to approach this but essentially we create custom all-original photos or we use licensed photos that help a brand's message communicate effectively. Typically custom photography will cost more and can vary depending on the product or scope of work and licensed photography is relatively cheaper but will also add an additional fee to the final invoice. The amount of photography or video that is created and then edited will add billable hours to the final invoice and can vary significantly depending on the project, please speak with us clearly to determine goals and set a budget of hours for this task if you would like to keep it within a certain price.
Copy Editor
One of the most important elements for a website is the copy or the text. The reason this is important is because this text imparts a tone or underlying message in the way that it is written. This is why companies pay a lot of money to have writers that create custom copy for marketing materials. Fortunately for our clients, we provide this service and it has proven useful to over 100 businesses around Northern California. Unfortunately this requires research, communications, and revisions most of the time. This aspect of web design can add a significant amount of billable hours to the project. Please let us know if you do not need this service however when text is provided we only look for typos and grammar errors.
We've Assessed Content, Now What?
After careful analysis of the content we can begin to understand the scope of the project and the level of involvement on our part as it relates to the overall design. As your web designer, we offer insight and ideas that may or may not be used by your organization. The goal is to create a website that will save you money and optimize the user experience for your web visitors.
It is at this point that we can get a deeper understanding of the level of organization our client will provide. Needless to say, but the most organized companies will typically be rendered a cost-effective solution and will usually get the best pricing. New companies/organizations or clients that are disorganized will typically see estimates that are 20-35% more expensive because we will typically need to procure more content in order for the final website to achieve the type of goals clients are often searching for.
What About Revisions? How Does That Work?
When it comes to revisions, we allow our clients to have as many revisions as they please. However, be advised that revisions add billable hours to the final invoice. If you would like to be cost-effective provide concise revisions in an organized fashion. We are not responsible if you provide revisions and then change your mind. Ultimately, we charge for hours invested into your project and we allow our clients to direct our work flow but we must account for our time.
In many cases, the client may ask for specific revisions that can cause weird issues or prove challenging as far as development is concerned. In the event that we reach one of these revisions we will perform the revision as best as possible and check in with the client to explain the options. In the event that the revision will cause customization issues, it is not advisable to make the customization for purposes related to future-proofing your project. We build websites on particular frameworks that are constantly updated by a group of developers and if we modify the framework it can cause problems for a website. Our goal is always to develop websites that can be updated easily and will look great as time goes on by using a best practice approach to development.
How Do I Prevent An Expensive Final Invoice?
In web design, it's not common to run into a project that becomes a lot more expensive than the initial projected estimate. This situation is unfortunate, and it's not a situation that happens often or that we want to happen often. In an effort to mitigate this possible situation we are outlining many of the reasons in this article and providing insight for our clients. If you would like to keep your project within a certain a budget we ask that you check in often with us and check with us as we complete each section of the itemized invoice to ensure we do not spend more time than necessary on specific aspects of the project.
Logo Design
Vector Logo – Do you need a final vector version of your logo
Simple or Complex? Do you need a simple clean logo or well-thought logo for your brand's future
Variations – Do you need variations of your logo
Re-work Logo – Do we just need to rework your current logo? What format do you have it in
Internal Designer – Do you have a graphic designer we can interface with?
Media / Photography
Stock Photography – Can we used licensed photography to convey your message?

Custom Photography – Do we need to perform custom photography to capture your vision?
Custom Video – Can we deliver your message better with video? Ask about custom video
Previous Photography – Do you have previous photography from the past that we can use?
Do you have an editor?
Most companies struggle with creating a captivating message that delivers their message. Do you need us to help you create effective copy that not only delivers your message but showcases your company in a professional manner? Here are some of the features of our custom copy:
Professionally written with no typos or grammar
All content is researched beforehand and is written with a credible voic
We write content with a tone and vocabulary that is industry specific
Our content is designed to increase sales, deliver your message, and sound professional
We create all-original content for your company and make it sound natural
Our copy is written specifically for your potential customers with the right tone and style
Advantages of Internal Designer
If you have  an internal graphic designer at your organization, we can interface with this individual to expedite the whole process and save your organization money.
Coordinate Logo Design / Branding
Coordinate Photography / Media
Adhere To Brand Styling
Reduce Revision Process Time
Expedite Technical Setup (DNS, SSL, Etc.)
Do You Have an In-House Writer?
Make sure they can write with good spelling and grammar
They should understand your organization
They should be familiar with norms for your industry as it relates to copy
Their content should be all-original or customized enough to be indistinguishable
The text effects the way pages are laid out and can create a visual hierarchy, we ask that we are given details about what text should be highlighted or be set as headlines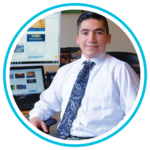 About the author: Miguel Garcia is the creative director at 960 Design, a California-based web hosting company that provides comprehensive solutions to internet users around the world. Garcia draws on more than 20 years of technical experience, a degree in computer science, and a combination of work experience as an IT Consultant, Restaurant Manager, Graphic Designer, and Entrepreneur — to write about tech, small business, and physical as well as digital marketing for the 960 Design news archive.