Voice-Assisted Search Optimization For Web Design
As smartphones continue to leverage new technologies we're presented with new challenges. Recently, we had a client struggling to reach their audience through Apple's famous Siri. We found it particularly interesting because they ranked well in regular search engine searches but did not rank well through voice assisted searches. Voice-assisted search engine optimization is now an element that must be considered in any online marketing campaign effort. There are many businesses, organizations, and individuals that are losing money because they are not showing up in voice-assisted search engine results. Many businesses have a great website that ranks well on google but are still challenged by voice-assisted searching. This is just one small piece of the large combination of adjustments we make to deliver high quality search engine optimization (SEO).As of May 2016, 20% of all searches on Google's mobile app and Android devices we're handled through voice-assisted technology. According to a recent report, we're expected to see voice-assisted technology develop and interact with us even more as we move into the future. It isn't far-fetched to assume that as computers develop more senses and responses we will see computers become closer to artificial intelligence. That being said,  by 2020 we will see over 200 Billion voice searches with nearly half of all online searches performed through voice-assisted technology or image search. Our goal is to stay ahead of the curve to help our clients thrive as we move into the future.
According to survey data from MindMeld (October 2015), we have found that there has been a significant increase in voice-assistants and voice search usage with over half of all respondents replying that they had used it within the past 12 months.
When Did You First Start Using Voice Search/Commands (2015)?
1 Month – 6 Months
6 Months – 1 Year
1-2 Years
2 Years – 3 Years
More Than 3 Years
Over 60% of all respondents claimed to have used this technology within the past 12 months of this survey and this was in 2015. We expect the numbers to have increased significantly by now which makes it that much more important for online marketing.
A Few of The Technologies Driving Voice Search
Apple's Siri
Siri is Apple's voice-controlled personal assistant and it's been around for several years now. The assistant first appeared on the iPhone 4S and it was described by Apple as the best thing on the iPhone during the launch presentation. Siri is a built-in, voice-controlled personal assistant available for Apple users. The idea is that you talk to her as you would a friend and she aims to help you get things done, whether that be making a dinner reservation or sending a message.
Google Assistant
Google first unveiled Assistant at Google I/O in May 2016, launched it on the Google Pixel and Pixel XL phones, brought it to Google Home and then Android Wear 2.0, before it started it rolling it out to other phones running Android. More than year on from Google Assistant's launch, Google has spread Assistant far and wide, not only on Google's own hardware, but through partnerships with other companies. That sees Google Assistant in a wide range of devices, from fridges to headphones, speakers to cars.
Amazon's Alexa
Amazon's Alexa-controlled Echo speaker, now in its second generation and with several derivative versions available, continues to expand its music, smart-home, and digital-assistant abilities. It's first a wireless speaker, but capable of much more. Using nothing but the sound of your voice, you can play music, search the Web, create to-do and shopping lists, shop online, get instant weather reports, and control popular smart-home products—all while your smartphone stays in your pocket.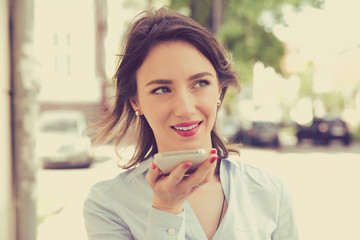 Understanding Voice-Based Search
Similar to previous search engine strategies we're not quite sure how voice search will be impacted by the technologies driving it like Siri, Google Assistant, and Alexa but we do know it is surging. Voice search is currently in an evolutionary state where technology is adopting it into the various eco systems and most optimization may change as it evolves. That being said, it is more important than ever to rank well or at least be present in voice search results and it isn't always the same adjustments as text-based search engine optimization. Google and Apple have yet to monetize voice search in any meaningful way, but when advertising does appear, this type of analysis and optimization will become that much more important.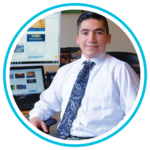 About the author: Miguel Garcia is the creative director at 960 Design, a California-based web hosting company that provides comprehensive solutions to internet users around the world. Garcia draws on more than 20 years of technical experience, a degree in computer science, and a combination of work experience as an IT Consultant, Restaurant Manager, Graphic Designer, and Entrepreneur — to write about tech, small business, and physical as well as digital marketing for the 960 Design news archive.