10 Tips For Better Restaurant Web Design
We didn't mean to get into the restaurant website design business it just happened organically. We started out helping clients figure out how to deliver a better website user experience to eliminate redundant explanations from staff. It's in our best interest to make sure we deliver websites that translate into more interaction, increased reservations, repeat customers, and put simply – more business. Eventually we figured out how to provide effective websites for substantially less than competitors in a way that didn't sacrifice quality. If you're in the market for a website remodel, we can help you get a good understanding of what's involved.
Below are 10 tips we've compiled that accomplish better restaurant website design. The first 5 steps are more about getting started and end user experience. The last 5 steps are focused on turning your website into a marketing platform. In every endeavor, we use best practice and ethical methods to deliver results because hacks and exploits are counter productive and eventually don't work (as well as just bad web design).
1. Personalize The Design
Creating an effective restaurant website design requires many elements working in symphony but the first step is to take a moment to understand the business. Every time we are initiating a new project we perform some essential research.  This fundamental research provides context and cultural insight that will allow us to appropriately design the layout with a conscious approach.
2. Create and Use Mouthwatering Photography
We have created websites for many restaurants and a variety of other businesses. One of the key strategies in great restaurant web design is the ability to use images that adequately convey the food products themselves. As any restaurateur can attest, getting pictures of there entrees in a way that represents how good the food actually is can be very tricky. A great photographer can capture the right photos with ease but in today's times you don't need an amazing camera to get quality photos, having an eye for photography is the most important element and understanding simple strategies for better food photography will only improve your restaurant web design.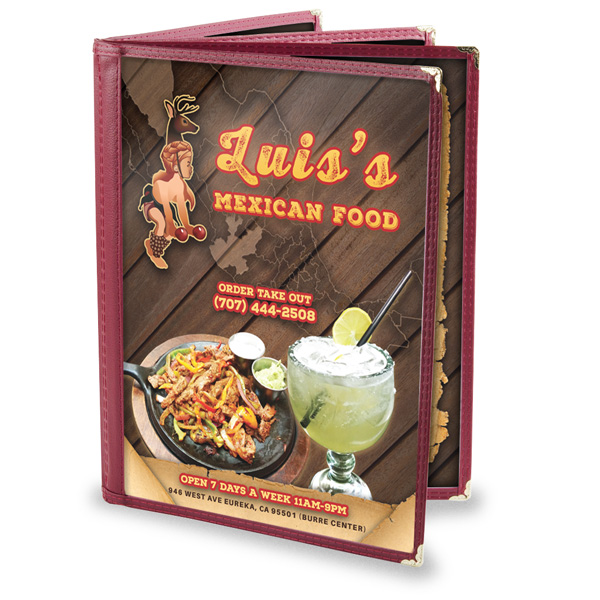 3. Strengthen Your Online Directory Listings
Creating a successful restaurant business is a hard task in itself but leveraging online directories to help your customers find your restaurant's website is so easy and important that it should be addressed promptly. After looking up a local business on their smartphones, 61% of users called the business — and 59% of those people walked through the door. An amazing restaurant web design addresses online directory listings and ensures they are consistent across the internet because it enhances your brand and gives a restaurant credibility and search engine domain authority.
Yelp

Google +

Facebook

Linked In

Yahoo

Foursquare

Bing
4. Create A Mobile-Friendly Layout
There are many features involved in great restaurant web design but addressing mobile-friendly website visitors is crucial in modern times. We implement a "detect and redirect" technology that essentially detects mobile phone website visitors and redirects them to the mobile layout CSS stylesheet. This allows businesses to maintain realistic metrics because users are viewing the same information however the layout is adjusted for the smaller screen size. This creates a consistent look across devices and keeps your metrics organized in a way that makes sense.
5. Keep It Simple Stupid
We're not sure if it's cause of twitter or just the current times we live in but people don't want to read anything over 140 characters these days. Statistically, we haven't seen a lot of time spent on text heavy pages so we encourage simplicity in restaurant web design. English teachers will tell writers to convey their message in a concise way and eliminate any redundant adjectives and this is true for websites as well. There is no need to make websites too wordy unless its for informational purposes but in most cases simplicity is key.
6. Eliminate Distracting Elements
Creating a memorable web experience is important but the distracting element of audio causes problems and is typically more annoying than pleasant. Anyone in an office setting that has had music go off and had to quickly hunt down the pause button can relate. Adding music is shunned in web design. In general, we recommend avoiding excessive styling of fonts, menus, navigation, page layouts, etc. The distraction created from highly stylized elements usually leads to poor usability and a general lack of focus.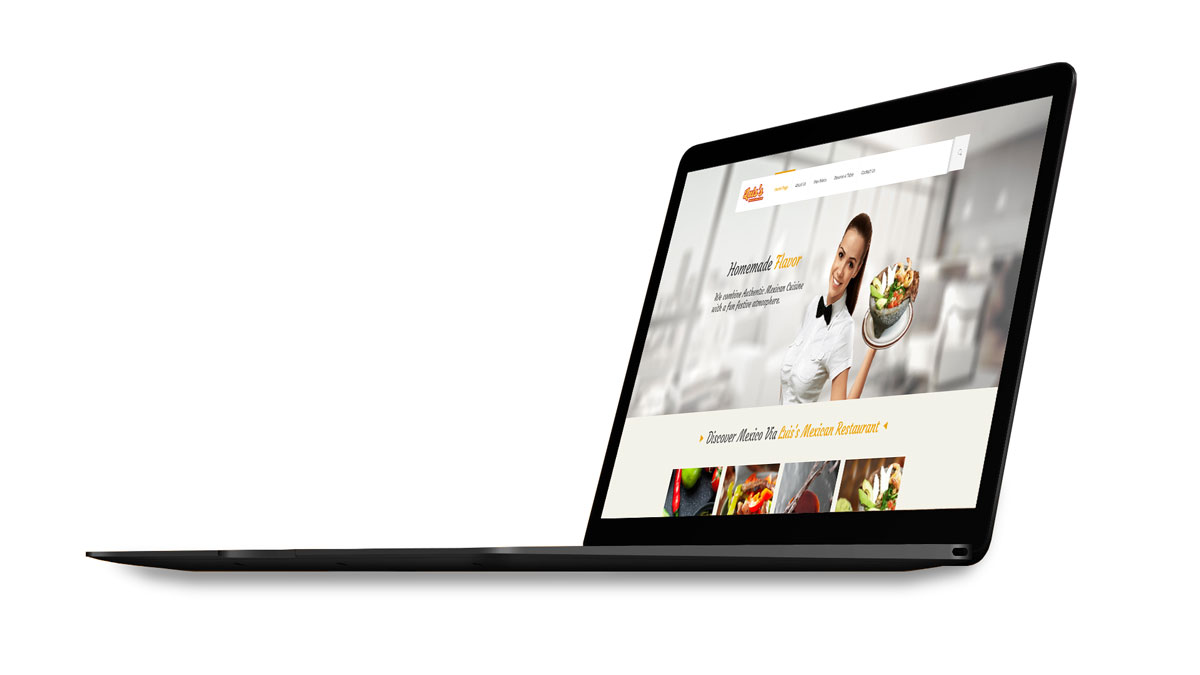 7. Understand Your Consumer
There are a variety of ways get information about restaurant customers but one of the most effective ways is to measure the online activity of a restaurant's website. There is enough information to overwhelm the average person but with the right understanding we can extrapolate the important details and visualize emerging patterns. The benefit of this information is that it can glean important insight regarding the effectiveness of marketing campaigns in a way that is quantifiable and measurable.
8. Integrate Your Social Media
In today's market, your restaurant's reputation is determined by social media. You need an active and engaged audience of current and potential customers to succeed with social media. We will optimize your social media profiles to look great and engaging. We will cross-promote your restaurant across multiple social media sites to maximize your online exposure. Integration means your site will directly display content and updates from your social media profiles as well as giving your customers links to your social media profiles. This is how social media gets done right!
9. Optimize Your Restaurant Website's SEO
We take care of your business with digital marketing solutions, from SEO to PPC and web designs. You're always in the loop as we alert you of any changes or modifications we've made to your website. When you trust us to optimize your online presence, we make sure you're not disappointed. A complete approach to your digital campaign is put in place. We've helped numerous restaurants improve their placement in search results and increase traffic to their website. Reach new customers and start winning online today!
10. Encourage Reservations and Catering with Call-To-Action Buttons
A good restaurant website design will effectively use a call-to-action (CTA) button – this can include an order now, make a reservation, contact us, etc. It is prudent that you have a way to convert your visitors into orders directly by using a flat rate online ordering partner. Other CTA buttons might be "Call Now" which is good to have set up properly for mobile visitors as well as a "Make a Reservation" button if you have a system for that in place. The CTA buttons truly depend on what your business goals are, this is why they will certainly vary from restaurant to restaurant.
Your landing page, promotional banners, sales copy and PPC ad campaigns will generate quality leads and customers to your business when your call-to-action button is clicked. To a large extent, a high click-through rate will result in a higher conversion rate, if all other elements (such as your sales funnel and offer) are well-optimized for your target customers.
Finally, whether you're driving traffic from search engines or through social media referrals, keep in mind that you've got to test your call-to-action messages, copy and button design. It's not enough to just create a call to action, it's only by testing variations that you can determine what works.