WEB DESIGN WITH A HUMAN TOUCH
We we're approached by Best Dry Cleaners in Humboldt County to develop their site and improve their online identity by implementing a compelling message that would deliver results. We went into the project with clear goals in mind and every goal we set was accomplished when we completed the project. Creating a powerful online presence for your business will set you apart from competitors, engage consumers, and deliver a credibility that words could never convey.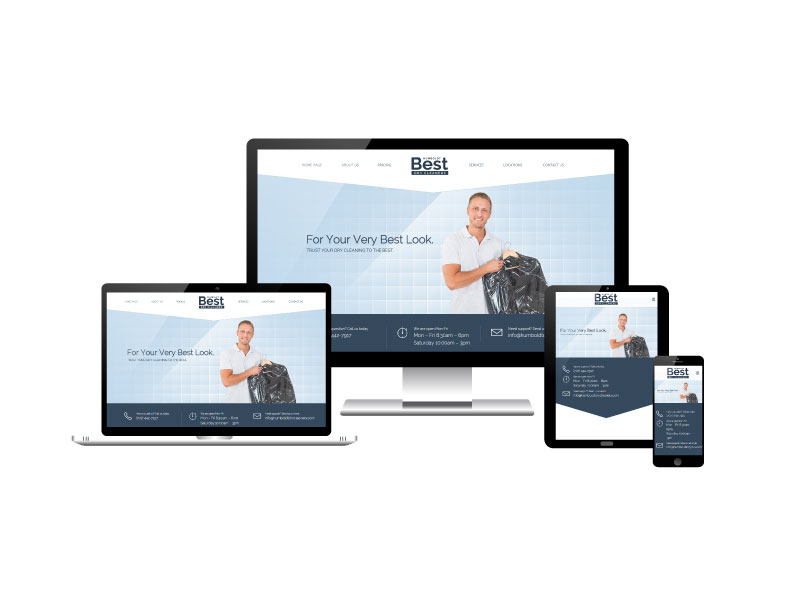 Initial Problem
We began our experience with Best Dry Cleaners by providing intermittent tech support. Our lead tech specialist worked with Phillip Kurtz to solve complex technical problems (quickbooks, windows, and proprietary laundry software). Our ability to solve complex problems allows us to provide a comprehensive technical experience. The client needed a website that was mobile-friendly and helped them reach more people.
Our Solution
We provided a mobile responsive website for Best Dry Cleaners that was able to scale down and proportionally to fit all screens. Ultimately their new responsive website allowed them to improve their search result rankings and get best results. We also integrated Google Analytics to keep track of web visitors and interaction with the website to improve the user experience.
Our Clients