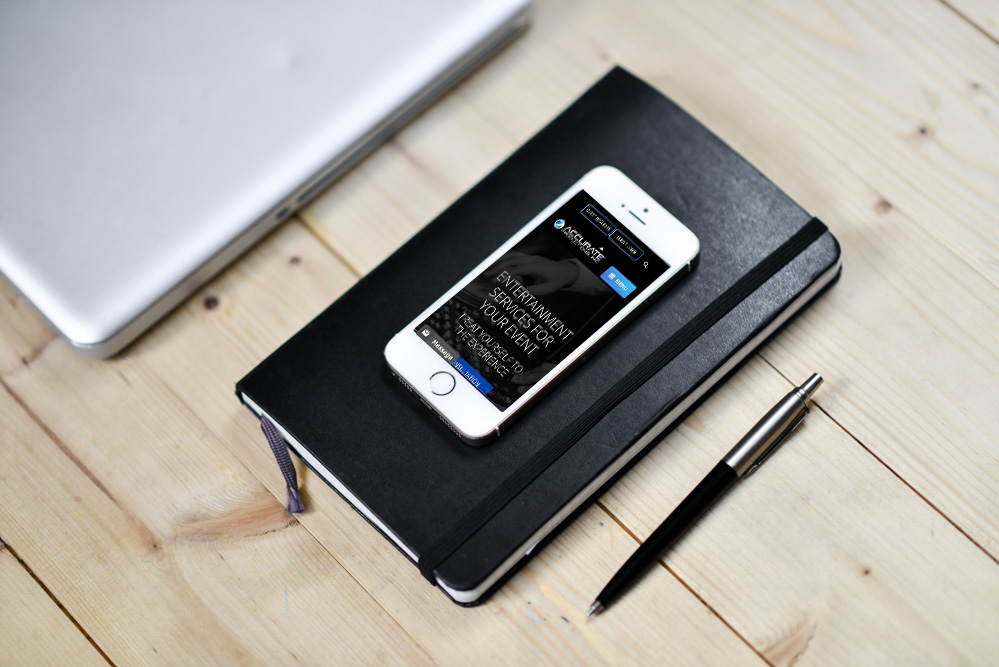 Layout Design
Photo Enhancement
Image Manipulation
960 Layout System
Copy Editing
Multiple Landing Pages
Video Editing
Powerful Backend
Interactive Web Forms
Animated Elements
Logo Retrofitting
Custom Widgets
Analytic Metrics
Custom PHP Coding
Multi-Feature Branding

Project Overview
One of our earlier clients, Accurate Productions contacted us because they needed a website with many of the features that distinguish a modern website. We worked closely with the CEO, Ben Herman, to develop an amazing website with a robust framework and high quality custom features..
Mr. Herman had a website built in WordPress prior to consulting with us, this was great, because this meant he was acquainted with the WordPress framework. Mr. Herman then purchased a shorter simpler domain name and was interested in moving his website to this domain. We decided to create a parallel installation side-by-side, thereby, allowing us to develop the website without affecting current website flow. We began creating the new website and implemented a color palette and framework we felt would envelope the brand very accurately (no pun intended).
After careful scrutiny of various themes, frameworks, and plugins we found the perfect combination of elements for the look and feel we we're attempting to create. Due to the nature of the type of service and business we felt that creating multiple landing pages would create higher conversion rates. Accurate Productions is an excellent example of what can be done when you combine content strategy, design sense, and client collaboration.